Capabilities are an easy box to check. An agency's website should be able to tell you if they have the capabilities you're in need of. The mistake we often see companies making is that capabilities are the focal point of their agency hiring decision.
A successful client-agency partnership is dependent on far more than capabilities alone.
When you hire an agency, you're buying their services - yes - but along with that comes their organizational values, their hiring & training practices, their account & project management processes, and - most importantly - their people.
In this article, we'll help you understand how to evaluate your agency options so that you are equipped to make the best decision for your company. We'll cover common missteps and arm you with helpful questions to ask in your agency search process.
More Capabilities ≠ More Value
Some companies believe that the equation for finding the right agency is:
Let's say you're talking with two paid search agencies. On the surface, what they can offer and what they charge for paid search appear comparable. Then, you find out that one of them can also include web design services. There's your winner, right?
Tread carefully. The allure of a 2-for-1 or 3-for-1 package can cause you to stray from your original criteria for hiring an agency partner. You may think you've found a high-value option when in fact you're reactively altering your criteria to justify what sounds like a better deal.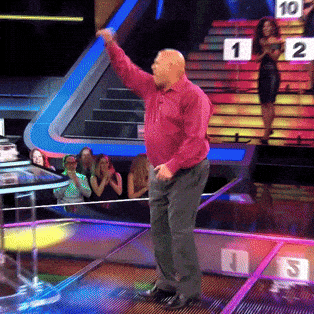 You don't want to find out after the fact that you've hired a jack of all trades, master of none agency. There's a misconception that all digital marketing disciplines are closely related. If you're good at one you must be good at all.
From the outside, it may seem that the skills that separate, say, a paid search marketer from a web designer are marginal. But, any industry insider will tell you that these are vastly different roles with their own sets of specialized skills.
Would you hire a plumber because they say they also do electrical work? It's all house-related, right? You might be rightly concerned that this person's expertise in one of those areas, or perhaps both, isn't very deep. The best decision is probably to hire a plumber for plumbing work and an electrician for electrical work.
The takeaway here is that an agency's capabilities may not be representative of their core competencies. When you're interviewing agencies, ask these questions below to help you assess what they're really good at.
Questions to help you more deeply evaluate an agency's core competencies
| Question | Insight |
| --- | --- |
| What's the founder's background? | An agency is often a reflection of its founder(s). Understanding their career path may give you insight into what the agency is best at. |
| Which area of expertise would you consider the agency's "backbone"? | Most agencies will gladly offer what they believe they're best at. Be skeptical if they say they're equally great at everything. |
| What's your onboarding process like? | How deeply are they looking to understand your business? Their capabilities won't be very effective if they're applied in a cookie-cutter fashion. |
An Agency is Only As Good As Its People
You may be talking with an agency that covers all the capabilities you need at the right price. But, you have to be sure they have the talent to deliver at a high level. Without good people, you're guaranteed to overpay for subpar services.
While you're being pitched, it's important that you learn who you'll be working with and how the agency develops its people. It happens all the time that clients get sold by an agency's "A team" and then wind up working the interns. Don't let that be you.
Questions to help you more deeply evaluate an agency's people
| Question | Insight |
| --- | --- |
| Who will be working on my account? | You should get the opportunity to meet your future contacts during the pitch process. If it's unclear who you'd be working with, then consider that a red flag. |
| What will our communication look like? | Look for the agency to set clear expectations for the frequency and modes of communication. This will show you they've got their shit together. |
| How many accounts are your people assigned to at one time? | Their response can give you a sense of how much time and mental energy their people will be able to dedicate to you. |
| What does your agency do to develop its people? | You should know that when you work with an agency, your points of contact are going to change occasionally. It's important that your agency does a good job developing its people so that there's minimal disruption when an account changes hands. |
Values Alignment is Key
A company's values are the fundamental beliefs and guiding principles that influence its decision-making. Working with an agency whose organizational values align with yours will lead to a more successful partnership. You'll feel like you're speaking the same language which will make it easier and faster to move forward together.
Values alignment shows up in important ways, like:
Seamless communication
Shared expectations
Mutual respect for each others' time & boundaries
Synergistic approaches to work
A misalignment of values will strain the relationship. It'll manifest in the form of miscommunications, project delays, excess meetings, conflicting priorities, and other issues that get in the way of achieving results.
Questions to help you more deeply evaluate an agency's values
| Question | Insight |
| --- | --- |
| What are your core values? | Hopefully, their core values are up on their website, but hearing them talk through them in person might give you a better sense of their importance and how they're exemplified. |
| Beyond objective criteria (industry, size, etc.), what makes a client a good fit for your agency? | Gauge how well their criteria for evaluating fit aligns with your company. Ask them to share the "red flags" they look for in prospective clients for further insight. |
| In what ways does your agency prioritize work-life balance? | Do you share their philosophy in balancing professional and personal priorities? You can also ask for their typical work schedules to be sure they align with yours. |
Hire an Agency for their Complete "Solution" Over their Capabilities Alone
At Uproer, we view our capabilities as just one part of the solution we provide to our clients. When we talk with prospective clients, we dive into the pillars of our solution so that they understand what comes with hiring our agency beyond our capabilities:
Trusted partnerships
Holistic search
Deep expertise
When you're searching for a new agency partner, check the boxes on capabilities early and focus your attention on the true drivers of an agency's value: its core competencies, its people, and its organizational values.
If you're currently on the hunt for your next agency partner, we'd love to hear from you. Hit us up for an intro meeting.